At Huber & Palsir, our team of Philadelpha medical malpractice lawyers represent individuals you have suffered serious injuries from physicians or hospitals. We constantly strive to help these victims and their families deal with the suffering and monetary difficulties that result from negligence in the medical field. For over 20 years, the medical malpractice lawyers at Huber & Palsir have successfully litigated these malpractice suits throughout Bucks County, Montgomery County, Philadelphia & Warminster.
Do you need a medical malpractice lawyer?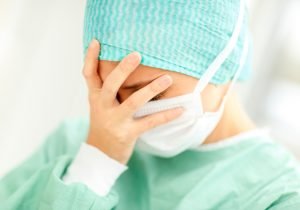 Malpractice occurs when a doctor of hospital provides substandard services or does not properly diagnose a patients condition, and this makes their condition worsen or results in yet another injury. Occasionally, medical malpractice is the result of a doctor or medical institutions lack of thoroughness, such as an incomplete evaluation or failure to give the proper tests. This, however, does not necessarily mean malpractice took place. Sometimes, malpractice is obvious, but often there are complex medical conditions that need to be analyzed by professionals. The importance of hiring the right medical malpractice lawyer cannot be understated. Often times, a lawyer does not recognize a medical malpractice case because they do not have the experience or expertise to consult the proper medical experts.
Why choose Huber & Palsir?
Unlike many law firms that have a broad array of practice areas, Huber & Palsir focuses on what they know best. Every medical malpractice lawyer has decades of experience in your area – whether Philly, Warminster, Montgomery County, or Bucks County – Huber & Palsir has worked in your courts and has the local, trustworthy experience you need to get the compensation you deserve. Don't wait – call Huber & Palsir today.