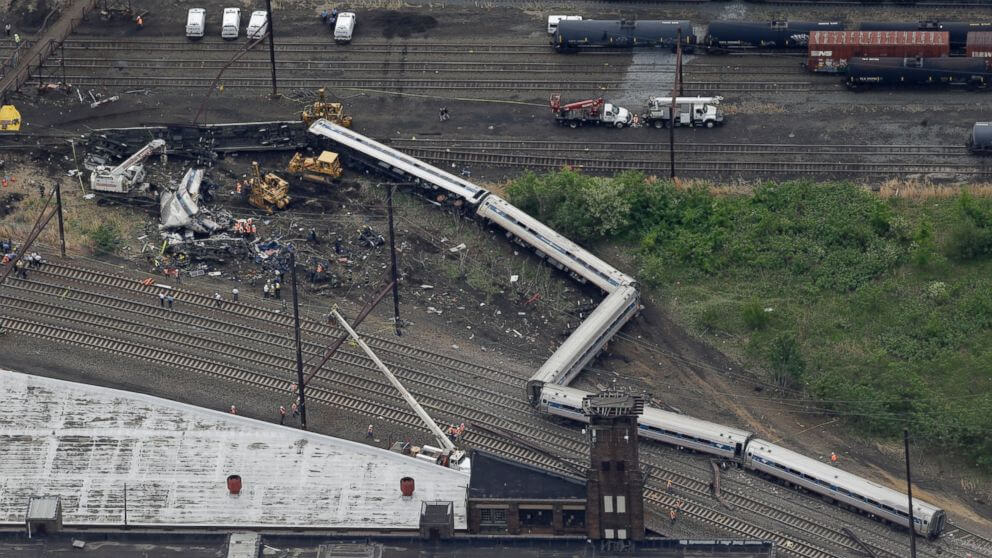 Amtrak Train Accident
On Tuesday night, May 12, a tragic Amtrak accident left seven dead and sent hundreds to local Philadelphia hospitals. The train, traveling from Washington D.C. to New York City, was operating at speeds in excess of 100mph — twice the speed limit allowed in that area. These speeds put over two hundred travelers at serious risk.
Accidents such as this Amtrak crash are devastating and recovering from injuries can be a long process, but someone is at fault. Your injuries, your loved ones, and your friends are not alone in seeking restitution for their suffering.
If you or a loved one was injured in the Amtrak crash, you are entitled to compensation for your trauma. It is extremely important to find the right attorney to handle this matter for you, who will seek the maximum damages for your loss.
For those who have lost family in this tragedy, we send our condolences. Unexpected death is incredibly difficult, both emotionally and financially. In such cases, your mourning takes priority and we understand that. Let an attorney handle the legal aspects, while you cope with the loss of your family member or friend.
To all of those who are struggling, recovering, or mourning after this accident, the Huber & Palsir team humbly sends our regrets and wishes you quick recoveries, good luck, and swift justice.
For representation, please call: 877-767-0409